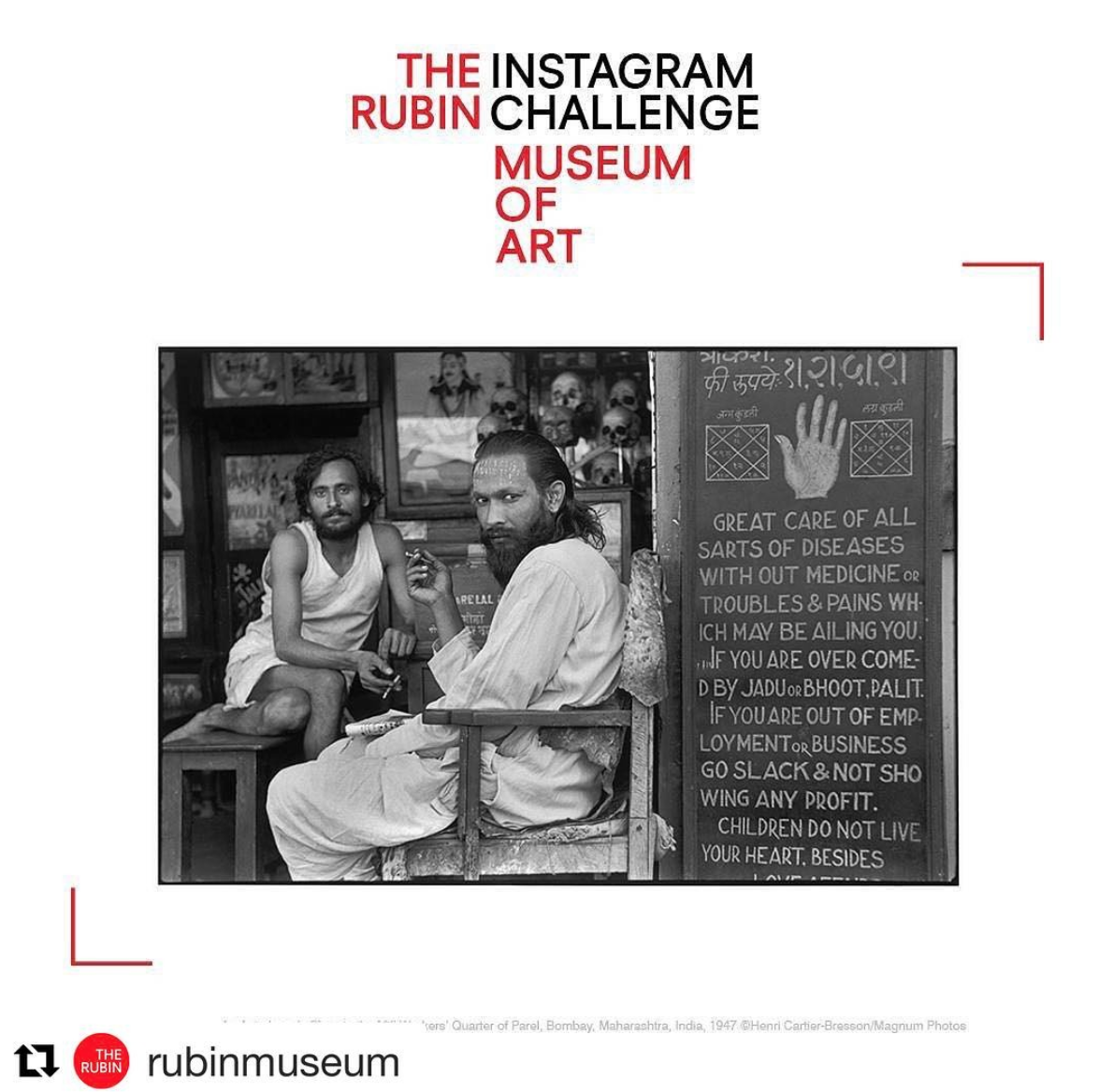 In 2017, The Rubin Museum of Art organised a photography competition on Instagram called #FullFrameChallenge in collaboration with a couple of the most trusted art houses, Magnum Photos and Henri Cartier-Bresson Foundation. The challenge was addressed to Henri's fans to submit their most important picture with a why-statement. The winners to be mounted in a limited-edition frame besides getting featured on Rubin's Instagram.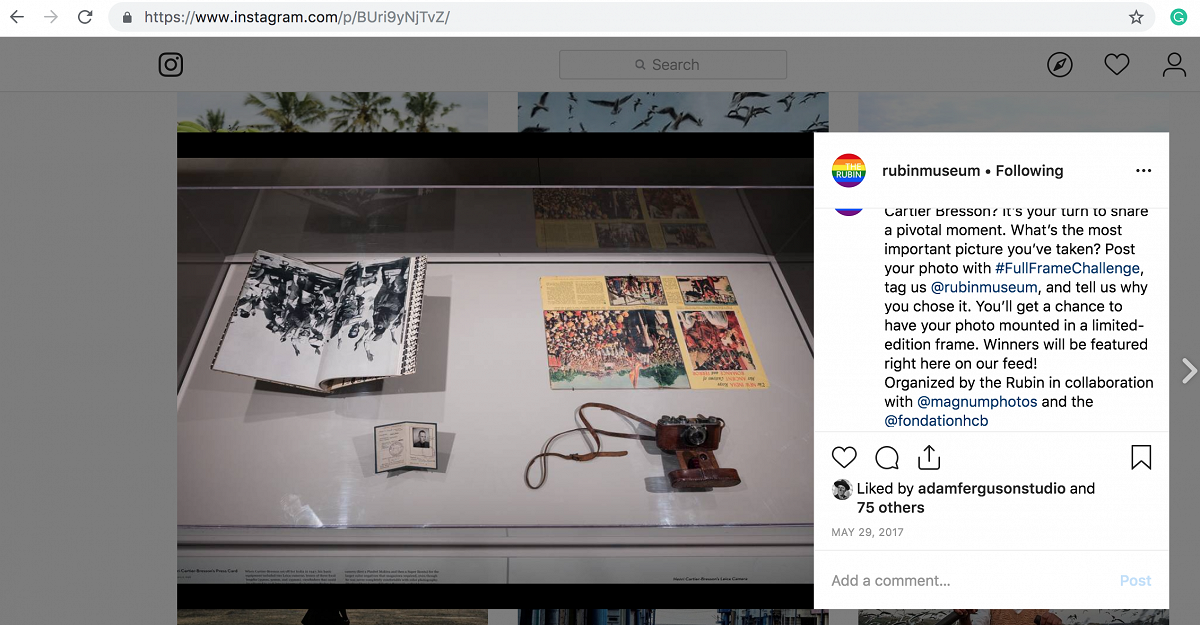 The challenge lasted for more than six months and one thing that popped out was Rubin's Instagram following as this was a once in a lifetime opportunity for both professional and amateur photographers to get mounted beside Henri's work and many submitted their best work to win. Here's a list of seven finalists selected by Rubin: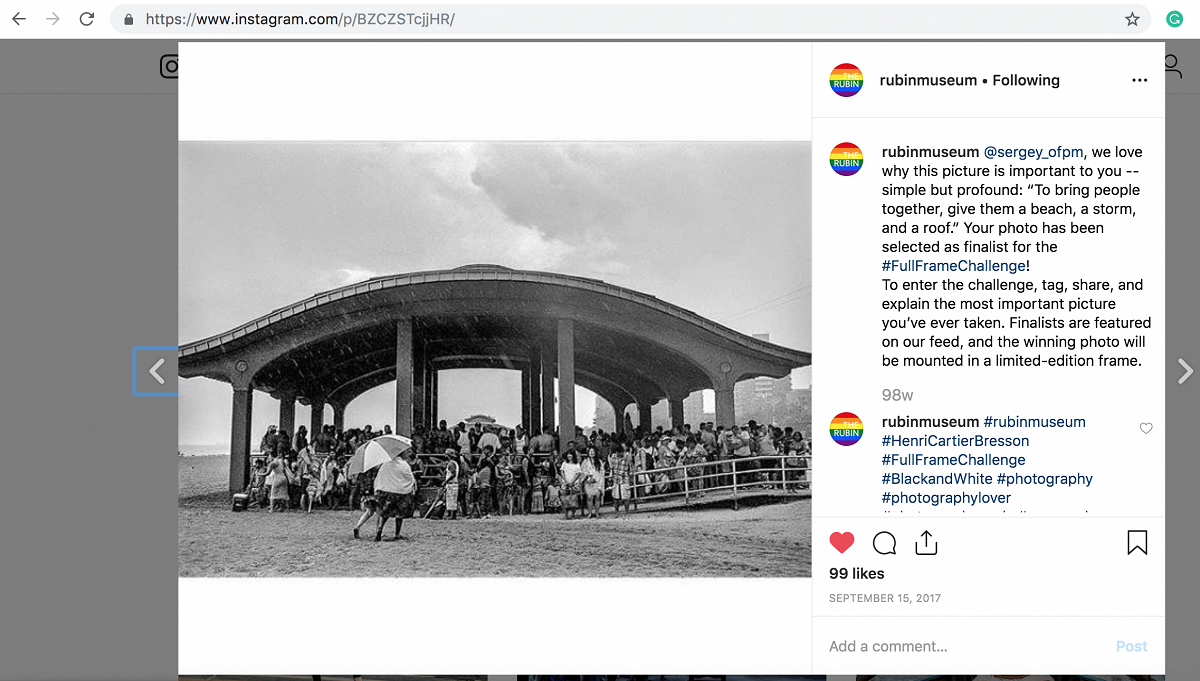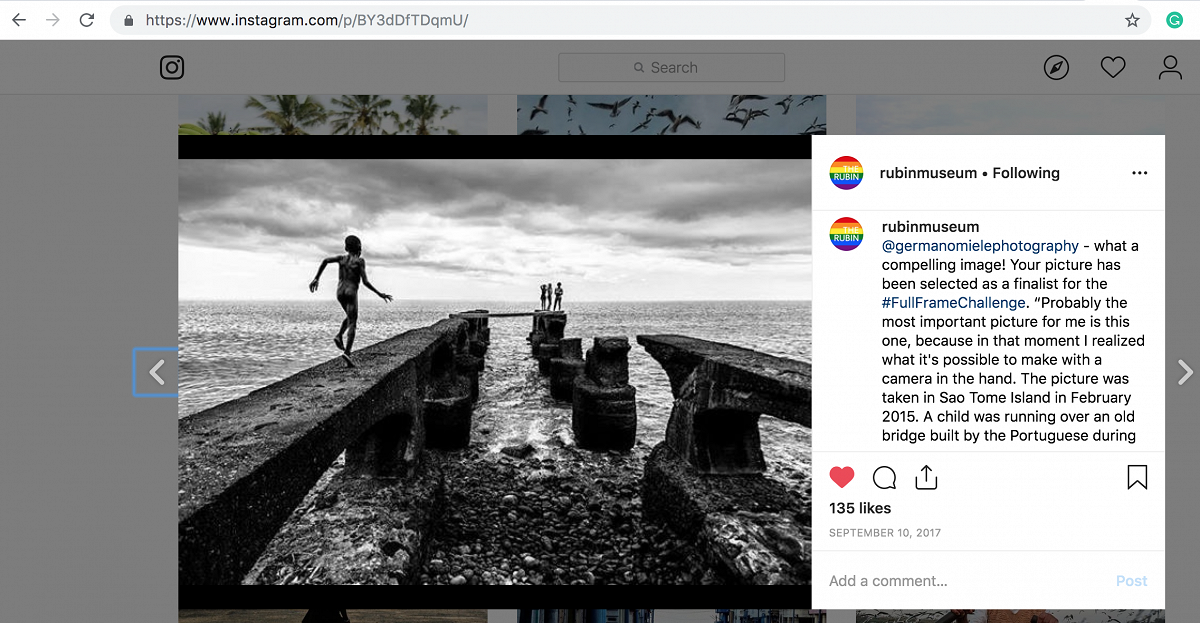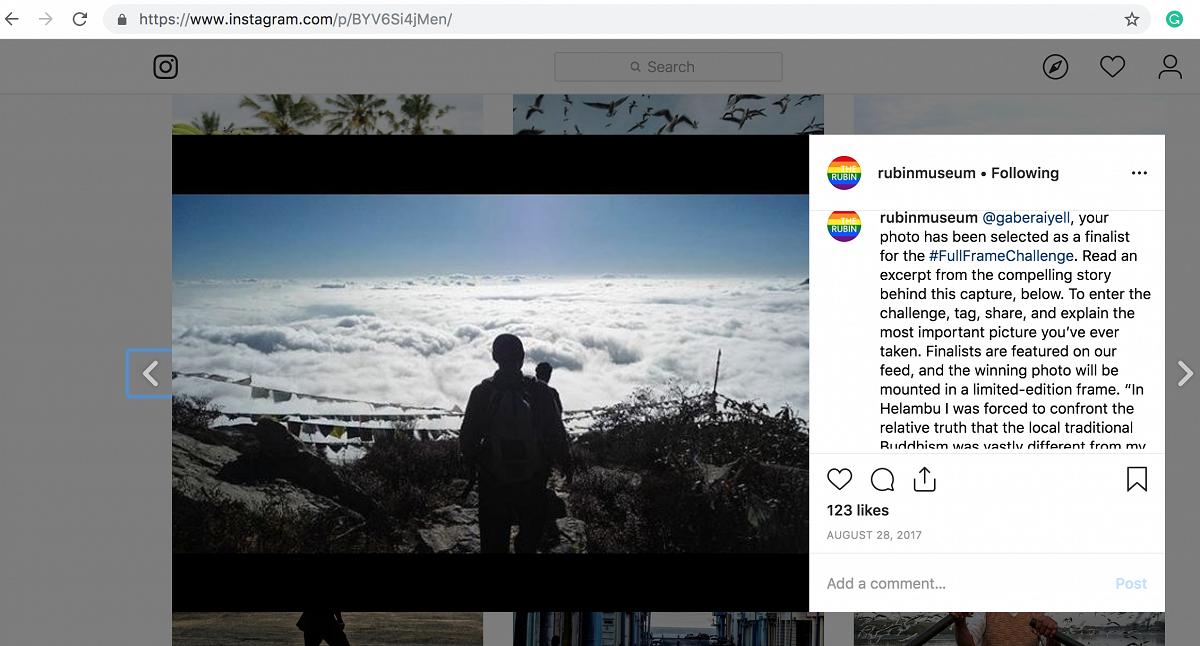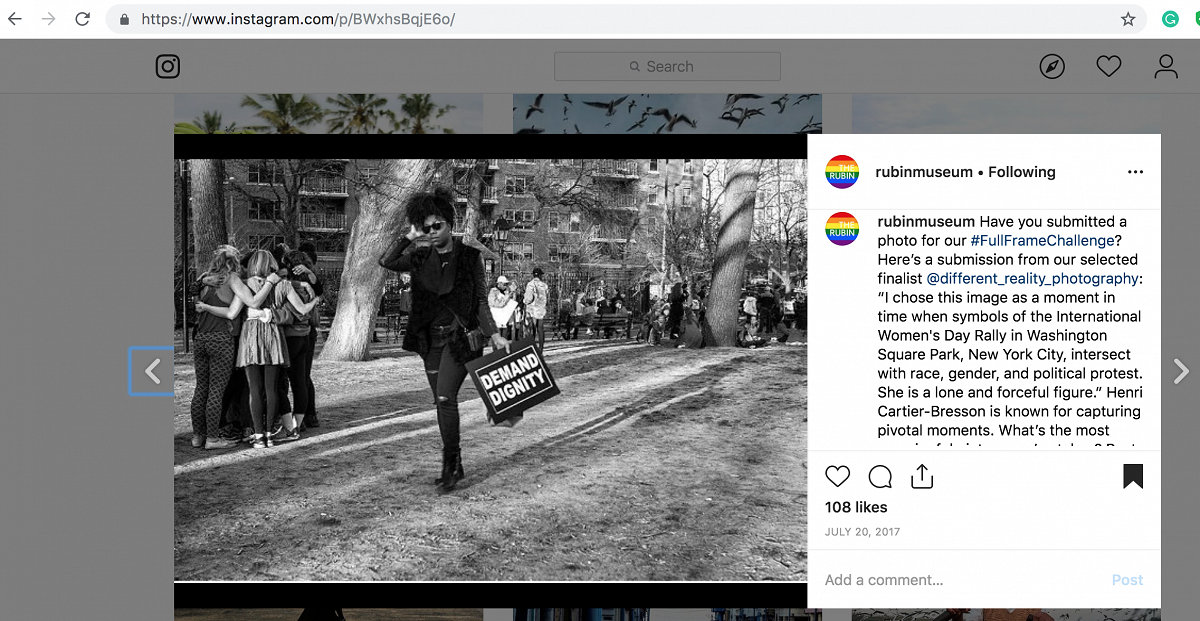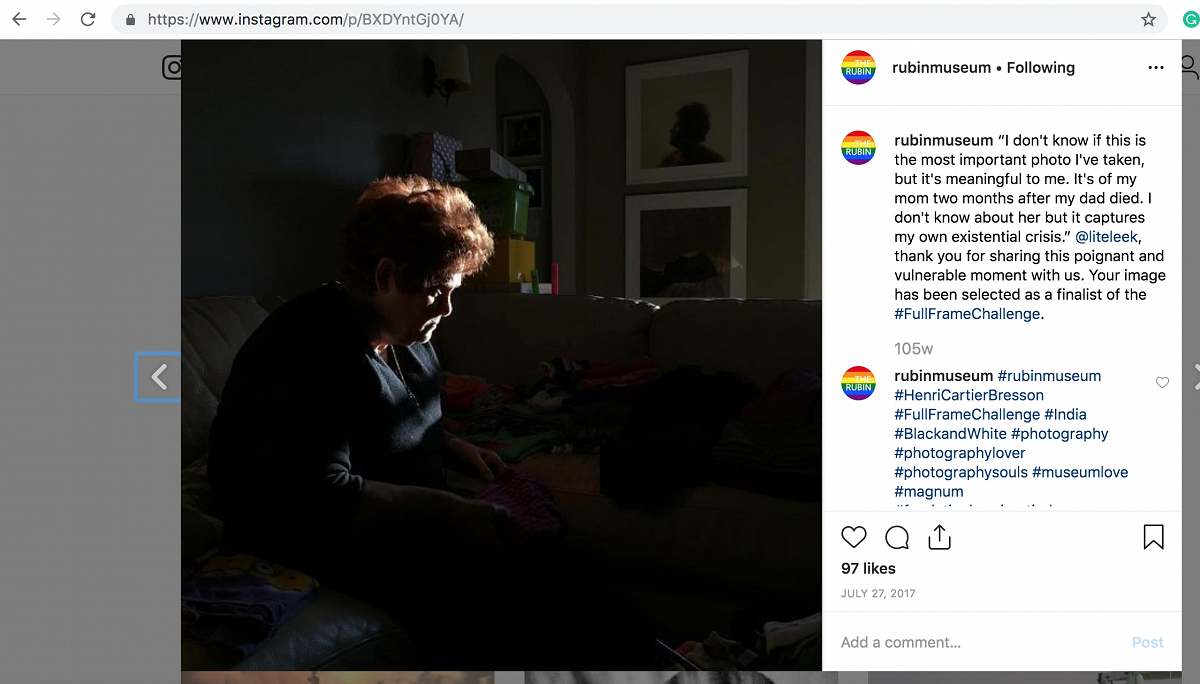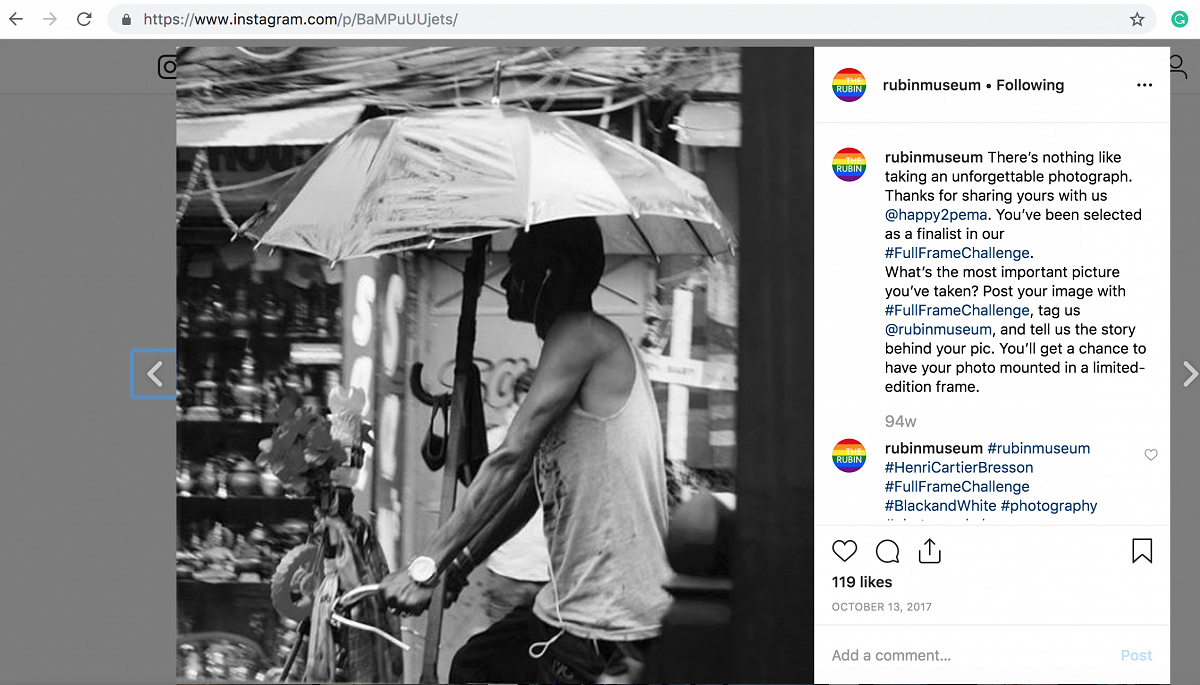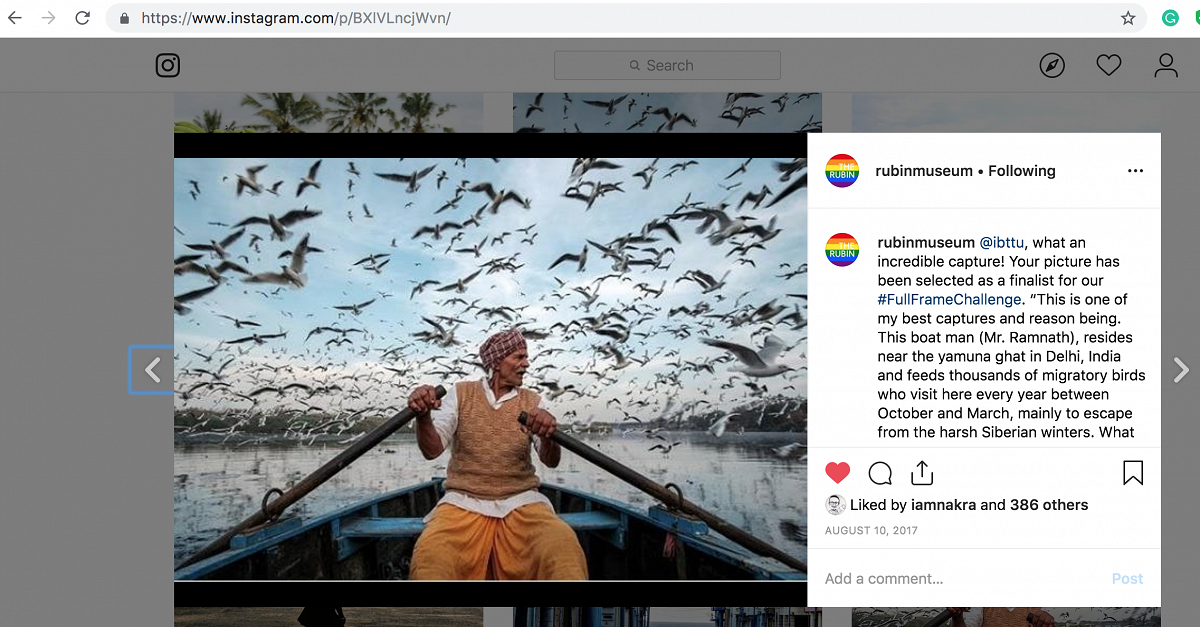 This challenge was organised parallel to Henri's exhibition 'India in Full Frame' at The Rubin Museum of Art which got an excellent response and even got extended due to the popular demand by the people but until today none of these prestigious organisations has announced the winner - were they running this to popularise the exhibition?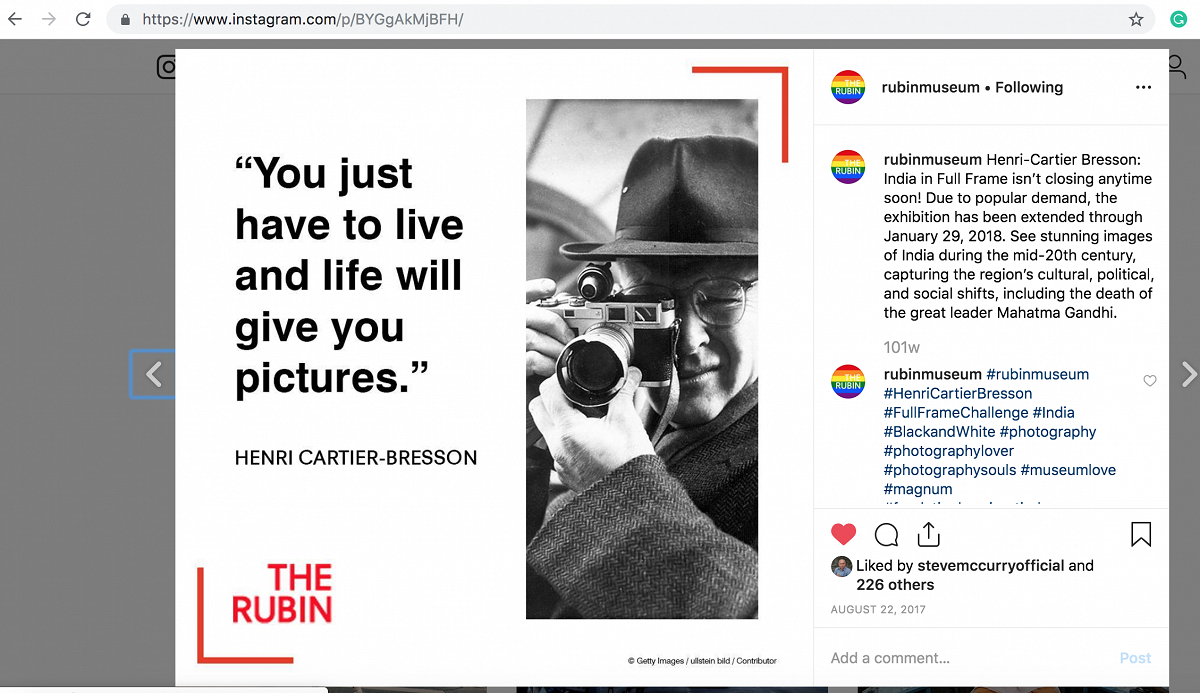 Out of curiosity to know the winner, I have emailed to the museum and have also asked them on Instagram but they seemed busy creating another art show of an already famous artist rather replying to an emerging one. Also, some of their earlier posts re #FullFrameChallenge had been deleted after my email.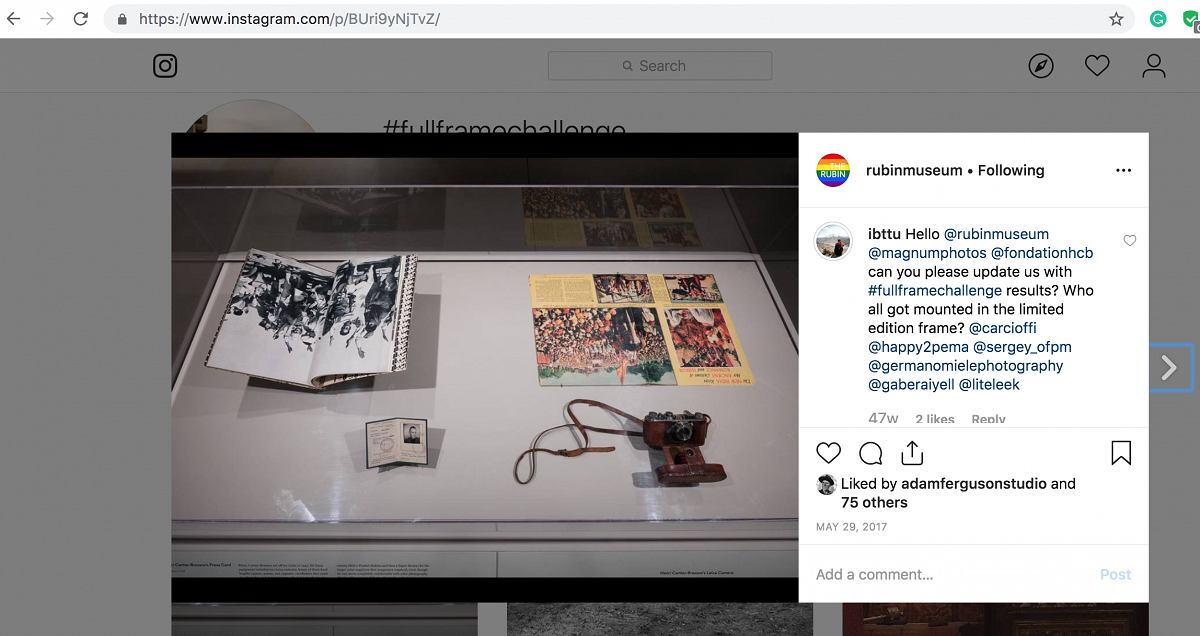 It is quite a mystery if they did this to get popular on Instagram or to promote the exhibition or both. But clearly, they have been extremely ungrateful and disrespectful to an entire artist community, especially photographers who have spent days to edit their best work. Above all, they used the name of the french master photographer - Henri Cartier-Bresson to run this scam to lure a lot of us.