"You don't take a photograph, you make it." ~ Ansel Adams
Saurabh is an Indian visual storyteller based in Germany. He is interested to document real human stories of unique communities, cultures and unexplored places.
Born in Delhi, India in 1986, he studied finance and worked as an analyst at Barclays, before embarking on an independent career as a photographer in 2018, after a year-long sabbatical from his banking career.
During this year, he travelled all around India with his social project #create4cause. Till date, he has collaborated with multiple organisations to raise funds for marginalised communities using his photography.
He believes that photography offers an inherently positive life-altering experience as it allows a person to discover, understand and accept myriad differences in cultures, people and nature. He connects well with people and patiently listens to their stories.
The Guardian, NatGeo, DW, PetaPixel and other reputed international publications have featured his photography and personal story on their digital and print media.
He is a proud recipient of the Manufactum Staatspreis NRW 2023, IPF Portrait Prize 2018, and Excellence Prize of the 2019 Asia-Pacific Youth Storytelling Contest. Also, some of his work has travelled across the borders to renowned international festivals and exhibitions.
He is also a speaker for UNESCO International Day of Light and has been invited by major scientific research institutes like The Abdus Salam International Centre for Theoretical Physics (ICTP), The Wellman Center for Photomedicine, Fachschaft Ethnologie Köln etc.
Email: saurabh.narang12@gmail.com | Mobile Number: +49 176 29180496

Selected Awards
2023 Manufactum Staatspreis NRW
2022 Urban Photo Awards (Honorable Mentions)
2021 IPF Editing workshop with James Wellford (Photo Editor - Nat Geo)
2021 Leica Oskar Barnack Award (Nominee)
2021 Focus on the Story Portrait Awards (Honorable Mentions)
2020 Cherrydeck Creators Award (2nd Prize)
2019 IPF Editing workshop by Alexa Keefe (Senior Photo Editor, Nat Geo).

2019 Asia-Pacific Youth Storytelling Excellence Award
2018 IPF Portrait Prize (1st Prize)
2018 HIPA (Finalist)
2015 Sony Alpha Stories Award
2014 India Unexplored by Lonely Planet India
Selected Exhibitions
2023 Museum für Angewandte Kunst Köln (Group)
2022 15th »horizons zingst« Environmental Photo Festival, Zingst, Germany (Group)
2021 India Unexplored at Oberfett, Hamburg (Solo)
2019 India Art Fair, Delhi (Group Exhibition 'My Kolkata in Kolkata')
2019 UNESCO International Day of Light at ICTP, Trieste, Italy (Solo)
2019 Auckland Festival of Photography, New Zealand (Group)
2019 Kolkata International Photography Festival at The Indian Council for Cultural Relations, India (Group)
2019 My Kolkata in Kolkata Exhibition at Kolkata Centre for Creativity, India (Group)
2018 Indian Photo Festival at State Art Gallery, Hyderabad, India (Group)
2016 The National Photography Exhibition at M.F Hussain Art Gallery, Delhi, India (Group)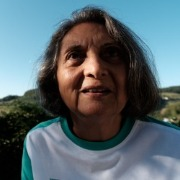 "Saurabh's work is really powerful as he connects well with his subjects. He documented our Care home in Switzerland and I loved the results as his photography gives a good inside into our life."
- Sheela Birnstiel, Founder, Matrusaden
"In these times of a visual overload and quick draw mobile camera shots, it is good to see Saurabh's style of 'slow photography' where he works with his subject, spending the time to get that one shot that tells a story. His photos of the women of Munsiari capture both their beauty and the rawness of life on the edge."
- Malika Virdi, Mountaineer and Sarpanch of Sarmoli Jainti Van Panchayat, Munsiari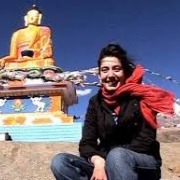 "It was a pleasure working with Saurabh for the 'Spiti Photo Tour - For a Cause' and the '#ILoveSpiti' campaign. It all began with a simple and humble communication from him to collaborate and raise funds for the Spitian community using his photography skills and we were delighted to extend our support. We're confident that this small beginning will definitely grow into a long-lasting connection between us. Nevertheless, his photography and his spirit to work speak volumes of his passion for the welfare of the society."
- Ishita Khanna, Founder at Spiti Ecosphere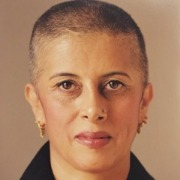 "We've worked with Saurabh for #WidowsOfVrindavan project and his photographs from the series are powerful. He has captured the widows in different moods expressing emotions rarely caught on camera. Saurabh spent time living with the widows to understand their feelings and emotions, a wonderful quality for a sensitive photographer."
- Winnie Singh, Executive Director, Maitri India